[vc_row][vc_column width="2/3″][vc_column_text]
Entire Home Space Heating from ASTEC
therm
TM.
An infrared energy efficient solution to replace traditional heating.
ASTECthermTM is a revolutionary Infrared Radiant Heating System which runs off a low voltage electrical current and is therefore very economical to run.  Once installed, our systems are fully concealed within the fabric of the building allowing for greater wall space and clean lines.  ASTECthermTM heating film can be plastered into the ceiling of your property – depending on your heating requirements. Simply send us the details of your project to hello@astectherm.com and we will provide a no obligation quotation and heating plan.
Good for people and the environment
What are the benefits of choosing an ASTECthermTM Radiant Heating System over a conventional heating system?
Most heating systems in homes throughout the UK function by warming the air in the room which then circulates to keep us warm.  However, this conventional style of heating system is inefficient and wastes a great deal of energy in the heating processes.  The heated air escapes through doors, windows and any other gaps in the structure of the building. ASTECtherm works by heating the mass of the room including all solid objects which in turn heat the air, so when a door is opened the heat loss is reduced considerably.
ON AVERAGE YOUR HOME ENERGY IS 26% OF YOUR CARBON FOOTPRINT

[/vc_column_text][vc_empty_space height="25px"][/vc_column][vc_column width="1/3″][vc_column_text]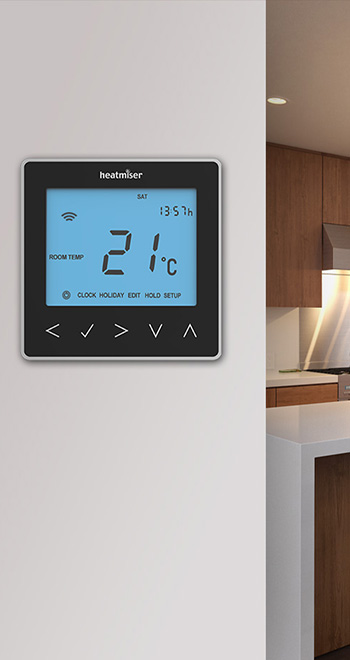 [/vc_column_text][/vc_column][/vc_row][vc_row][vc_column][vc_column_text]
Grand Designs Magazine Innovation Award 2019
ASTECtherm was awarded the Grand Designs Innovation Award for 2019 at the Grand Designs show at London Excel. Galvin Broughton (Managing Director) said 'We are very proud to of received this award, the Grand Designs team loved ASTECtherm and the benefits it brings to home owners in saving money on their energy bills and prolonging the life of their building by reducing moisture and mildew".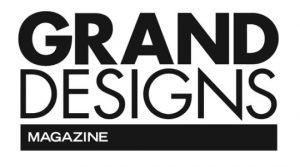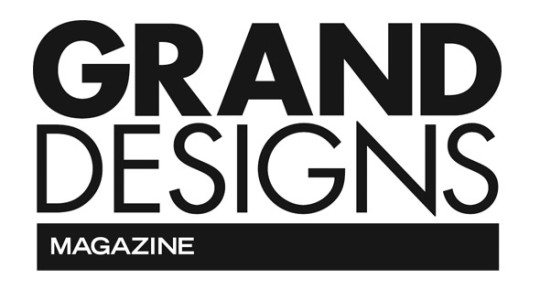 [/vc_column_text][/vc_column][/vc_row][vc_row][vc_column][vc_column_text]ASTECthermTM materials work by emitting radiant heat (infrared) up to 3m which, rather than heating the air, heats the particles in the objects and surfaces of the room.  With our ceiling installations the material is embedded within the plaster so that it is unseen once installed.  Since ASTECthermTM materials heat the structure and objects within the building, installation can also help to reduce damp and condensation.
ASTECthermTM can be controlled using the very latest in smart controls via an APP on your phone or by Home devices (Amazon Alexa, Google Assistant, Apple Homekit and IFTTT). Please contact us for more details.

[/vc_column_text][vc_empty_space height="25px"][/vc_column][/vc_row][vc_row][vc_column][vc_video link="https://youtu.be/PvaYHPLmDoY" el_width="80″ align="center"][/vc_column][/vc_row][vc_row][vc_column][vc_empty_space height="25px"][vc_column_text]
Other benefits from ASTEC
therm

TM heating systems

Highly Efficient – Low Running Costs
Smart Controls
Fully concealed and simple to install
Minimal maintenance requirements
Quick heat-up phase and uniform heating of space
Safe to use – Operates at a Low Surface Temperature
Minimal movement of dust and allergens
Helps to reduce condensation and damp
Renewable energy ready – fully compatible with solar PV installation
In addition, another great benefit from ASTECthermTM products is that fixings can penetrate the heating mat without damaging or effecting the operation of the system, as shown in picture. *
* Holes up to a maximum diameter of 70mm excluding the connecting terminal wire and copper strips at the edge of the material.  20 mm from copper conductors.  50 mm (min) between holes[/vc_column_text][/vc_column][/vc_row][vc_row][vc_column][vc_empty_space height="25px"][/vc_column][/vc_row][vc_row][vc_column][vc_video link="https://youtu.be/gwU1VF8UKj0″ el_width="70″ align="center"][/vc_column][/vc_row][vc_row full_width="stretch_row" disable_element="yes" css=".vc_custom_1471360231688{padding-top: 60px !important;padding-bottom: 60px !important;background-color: #202020 !important;}"][vc_column css=".vc_custom_1455214228658{padding-top: 0px !important;}"][title title="Recent Projects" title_color="#ffffff" heading="4″][vc_empty_space height="30px"][projects items="-1″ title="LATEST PROJECTS" title_color="#ffffff"][/vc_column][/vc_row][vc_row][vc_column][vc_empty_space height="25px"][/vc_column][/vc_row][vc_row][vc_column][vc_empty_space height="25px"][/vc_column][/vc_row][vc_row][vc_column][vc_column_text]
Partners

[/vc_column_text][vc_column_text][/vc_column_text][/vc_column][/vc_row][vc_row][vc_column][vc_empty_space height="30px"][/vc_column][/vc_row][vc_row full_width="stretch_row" css=".vc_custom_1455404040163{padding-top: 50px !important;padding-bottom: 50px !important;background-color: #202020 !important;}"][vc_column][title title="TESTIMONIALS" title_color="#ffffff" heading="4″][vc_empty_space height="30px"][testimonials][testimonial_item image="2121″ testimonial="Just switched on and it works so well!!! Plastered into the ceiling so saves lots of space in our campsite toilet and shower block. Very good product, would recommend and use again. Galvin has been very helpful all the way through the process! Thanks" name="Roy Benton" subtitle="Managing Director" grade="5″][testimonial_item image="1412″ testimonial="There is simply nothing else to compete with this heating on the market today. It is easy to install, efficient (our largest glamping pod 6 x 3m is using less than 600 watts whereas other underfloor heating would be using 2700 watts – NO competition) and above all it eradicates mildew/mold because it warms the solid objects in the rooms. " name="John Fallowfield" subtitle="Managing Director" grade="5″][testimonial_item image="668″ testimonial="We heard about the heating supplied from ASTECtherm from searching for energy efficient underfloor heating. I was, along with my father, very sceptical about whether the heating would be as efficient as what was described. After having the heating installed now for over 2 years I am happy to say the heating has exceeded any expectations. It is simply brilliant – it is efficient, the warmth is everywhere and doesn't make my staff feel tired. I would recommend the heating to anyone who is looking at Underfloor Heating but want to reduce their monthly expenditure." name="Richard Heap" subtitle="Managing Director" grade="5″][/testimonials][/vc_column][/vc_row]