Revolutionising Warmth: Eco-Smart Radiance with Clean Infrared Heating
Warming Lives with Precision: ASTECtherm Infrared – Redefining Comfort Through Innovation – Utilising the very latest in smart controls 
Say Goodbye to Radiators and Hello to Invisible Heating with ASTECtherm's Cutting-Edge Solutions
Elevate Every Corner: ASTECtherm's Infrared Energy Efficient Whole Home Heating, Transforming Tradition
ASTECtherm: Pioneering Infrared Radiant Heating System powered by low voltage, delivering exceptional cost efficiency. Seamless integration preserves aesthetics, maximizing wall space. Explore the option of ceiling-mounted ASTECtherm heating film to meet diverse heating needs. Simply send us the details of your project to hello@astectherm.com and we will provide a no obligation quotation and heating plan.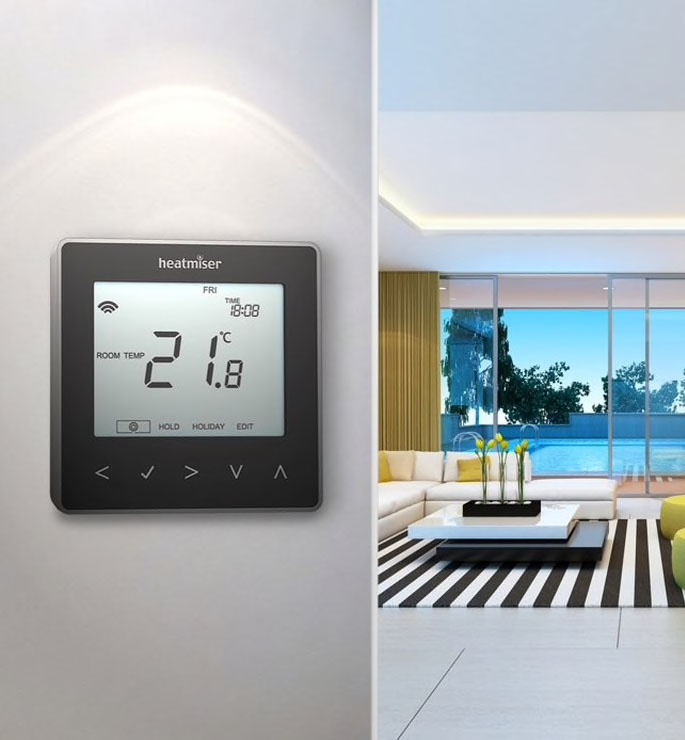 Have a listen to Jason Bradbury's 'the Tech Guru and former presenter of Channel 4's the Gadget show' view of his installation of ASTECtherm
We visited Jason's residence in Cornwall, where we successfully integrated ASTECtherm into his recently established studio. Jason's generosity extended to creating a video on our behalf, showcasing his deep satisfaction with the heating solution that he has experienced across four complete seasons of living with it.
Good for people and the environment
Advantages of ASTECtherm Infrared Heating Systems
Choosing an ASTECtherm Infrared Heating System over a traditional heating system brings several benefits, both for individuals and the environment. Unlike conventional heating systems commonly found in homes across the UK, ASTECtherm offers a more efficient and energy-saving solution.
Most conventional heating systems rely on heating the air in a room, which then circulates to provide warmth. However, this approach is inefficient and results in significant energy wastage during the heating process. The heated air easily escapes through gaps in the building's structure, such as doors and windows.
In contrast, ASTECtherm operates by directly heating the mass of the room, including solid objects within it. This radiant heating method effectively warms the air indirectly, reducing heat loss when doors or windows are opened. Consequently, the amount of heat wasted is significantly minimized.
By implementing an ASTECtherm infraredHeating System, individuals can enjoy the following benefits:
Enhanced Energy Efficiency: ASTECtherm maximizes energy efficiency by targeting the objects and surfaces within a room, minimizing heat loss and reducing energy consumption.
Improved Comfort: The radiant heating approach ensures a more even and consistent distribution of warmth, providing a comfortable and cozy environment.
Cost Savings: By reducing energy waste and optimizing efficiency, ASTECtherm can help lower heating bills and save money in the long run.
Environmental Friendliness: The energy-saving features of ASTECtherm contribute to reducing carbon emissions and minimizing the overall ecological impact, promoting a greener and more sustainable living.
In summary, ASTECtherm Infrared Heating System offers an efficient, comfortable, and environmentally friendly alternative to conventional heating systems, providing numerous advantages for both individuals and the planet.

How does infrared heat your building? 
Infrared heating works by emitting infrared radiation, which is a form of electromagnetic radiation that travels through the air and heats up objects that it comes into contact with. This is different from traditional heating methods like forced air or convection heating, which rely on convection to warm up the air in a room.
Infrared heaters use a heating element to generate the infrared radiation. When the heating system is turned on, it starts to emit infrared radiation, which is then absorbed by objects in the room, such as furniture, walls, and floors up to 3.5m from the heating surface..
The objects in the room then start to radiate heat back into the air, which warms up the entire room. This process is similar to how the sun heats up the earth. The sun emits infrared radiation, which is absorbed by the earth and then radiated back into the air as heat.
Because infrared heaters directly heat up objects in the room, rather than just the air, they can be more efficient than traditional heating methods. They also don't create any drafts or stir up dust, which can be beneficial for people with allergies or respiratory issues.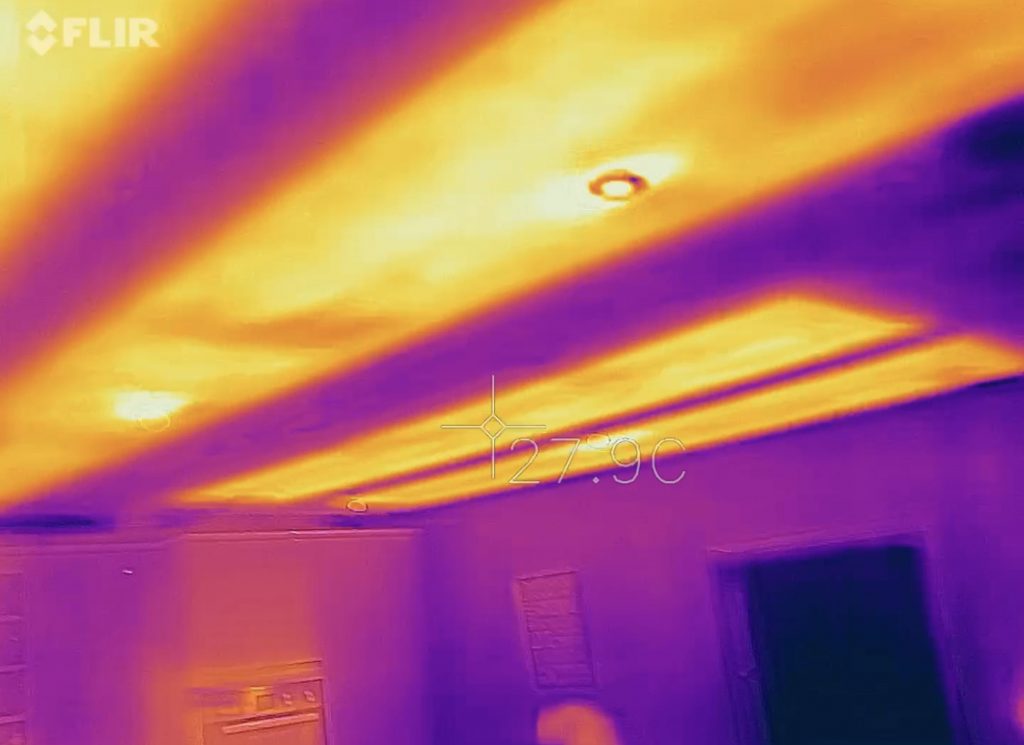 Grand Designs Magazine Innovation Award 2019
ASTECtherm achieved the prestigious Grand Designs Innovation Award for 2019 during the Grand Designs event held at London Excel. Galvin Broughton, the Founder and Managing Director, expressed his deep pride in receiving this accolade. He mentioned that the ASTECtherm technology garnered significant appreciation from the Grand Designs team. The technology's capacity to help homeowners economise on energy expenses while also extending the lifespan of buildings by diminishing moisture and mildew was particularly highlighted and celebrated.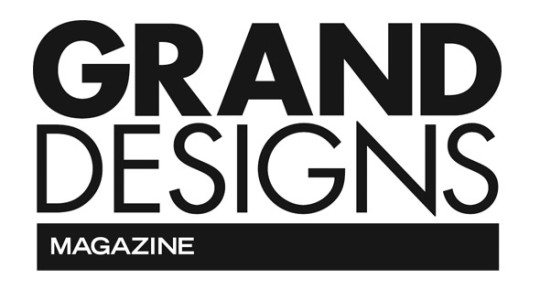 Smart Controls 
ASTECtherm can be controlled using the very latest in smart controls via an APP on your phone or by Home devices (Amazon Alexa, Google Assistant, Apple Homekit and IFTTT). Please contact us for more details.

It is always so nice to hear back from our lovely clients.
A rising star of 2021, I've just received my first month's bill after having this fantastic heating system installed. I'm truly amazed – my previous heating bill was a staggering £178 😳, yet this month's bill is just £68. The reduction is remarkable, and I'm thrilled by the difference. At this rate, the system is poised to cover its own cost in less than two years. 👍
I'm truly amazed by Galvin's exceptional work. The installation of my new office heating system was completed within just a few hours. The professionalism, tidiness, and willingness to address all my queries were impressive. This cutting-edge heating system has already begun to make a significant difference, saving me £2 daily (equivalent to £522.00 annually) when compared to my previous oil-filled radiator. I wholeheartedly endorse ASTECtherm – their work is outstanding. Many thanks for a job well done!
In our extension, we've seamlessly incorporated these heat mats into the ceiling. These mats are a truly remarkable innovation, eliminating the need for cumbersome radiators. The heat they emit is truly impressive, and their functionality can be easily regulated using a thermostat. Furthermore, their quick warm-up time adds to their appeal. We're so pleased with their performance that we're planning to gradually replace the conventional heating in our entire house as we renovate each room.
Just activated the system, and it's performing exceptionally. Being seamlessly integrated into the ceiling, it has freed up a significant amount of space in our campsite's toilet and shower facility. The product's quality is impressive, and I wouldn't hesitate to suggest it to others or employ it again. Galvin's unwavering assistance throughout the entire process has been greatly appreciated.
Step by Step Installation.
Below shows how easy it is to install ASTECtherm into a range of buildings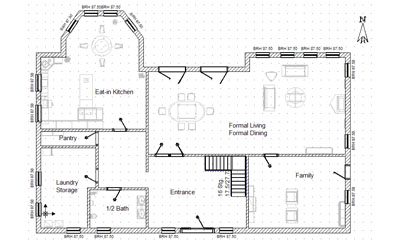 1. Free Quotation & Mat layout plan
Email your plans or measurements and we will provide you with a bespoke quote tailored to your building within 2 working days.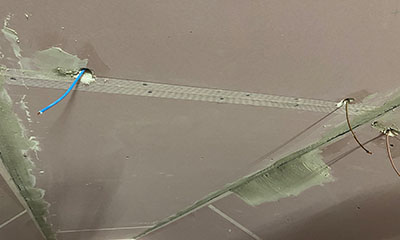 2. Your Electricians First Fix
ASTECtherm supply the eco infrared heating system for your installer with easy to follow detailed instructions.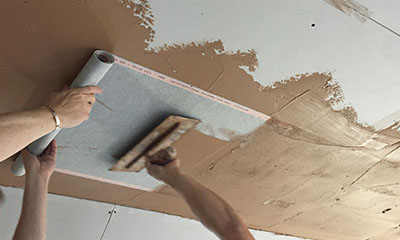 Apply a bed of plaster then install the mat by pushing it into the plaster. This process is repeated across the room(s) up to 60% of the surface area.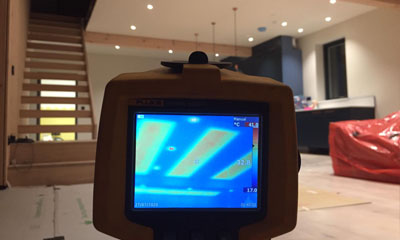 4. Heating Installed - Time to test
Your electrician will then to test each mat before power is applied.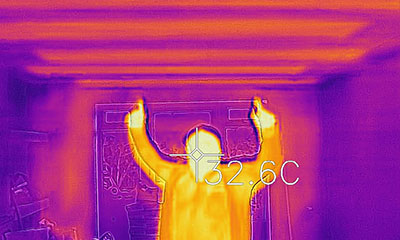 Switch on your heating and embrace the healthy warmth from your ASTECtherm infrared home heating solution.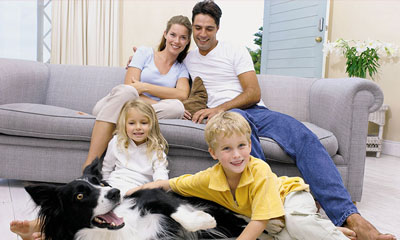 We have installed ASTECtherm into a range of buildings. Please click to to see our customer testimonials.