1 Bed Shipping Container - Lincolnshire
1 Bed Shipping Container
We were contacted by a national building merchant to demonstrate ASTECtherm.  As a result of this introduction we were requested to quote for a number of properties being developed by UK wide client of theirs. 
We have been involved in a number of properties with this client ranging from complete renovations of stone farm buildings and barns to the heating of a shipping containers fitted out as a one bedroom apartment for the clients employees.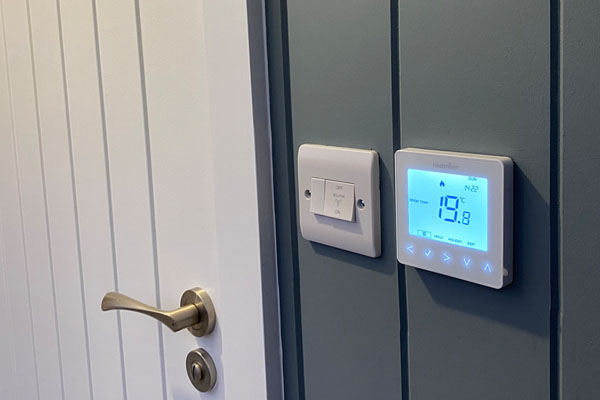 This installation shows the flexibility of ASTECtherm and the numerous uses and buildings it can installed in.  We provided a supply quotation for the client along with detailed plans and  running costs.
This container was renovated to a high specification offering ASTECtherm low energy heating, thus saving the bill payer money and also assisting with reducing their carbon footprint.  To heat this type of building the customer would be looking to pay £550.80 per year thus saving them £459.00 on panel radiator heating.
This project displays how easy it is to install ASTECtherm low energy heating, with plans provided by us, the client simply runs the cables, installs the heating fleece when plastering and connects the power supply and thermostat for a warm heated environment.