Testimonials
Shower/Toilet block
Just switched on and it works so well. Plastered into the ceiling so saves lots of space in our campsite toilet and shower block. Very good product, would recommend and use again. Galvin has been very helpful all the way through the process. Thanks
Lewis Ennals | Manager at Moat Island Glamping
What an excellent product and fantastic customer service! Nice and warm
🙂
Roy Benton | Managing Director at Moat Island Glamping
Wet Room & Office
I love their heating panels, they are such a great idea, really efficient and out of sight freeing up wall space that radiators would otherwise use up.
Ian Freeman | Sleaford, Lincolnshire
Office heating to replace inefficient oil radiator
Wow cannot thank Galvin enough, only took him a few hours to install my new heating system for the office, very professional, tidy and helpful with all my enquiries. This new heating system is saving me £2 a day compared to my old oil filled radiator. Top recommendation ASTECtherm, top job thanks.
John Scott | Langwith Road, Notts
Home Heating for an apartment in Southampton
I was originally very sceptical about heating my new home from the ceiling. After a couple of calls with Galvin from ASTECtherm I was convinced this was the solution I have been looking for. I have been living with the heating system for over 10 months now and everyone who experiences the heating cannot believe the difference the infrared makes. It is warm everywhere in the room with no cold spots. I had underfloor heating in my previous property and we had huge problems with thermal block, it makes perfect sense to heat from above with no objects to prevent the heating from warming the room. Thank you to Galvin and his team for saving me money on my heating bills. I am happy to chat to anyone who would like to discuss the heating as a 3rd party.
Dan Morrison | Southampton
Open plan kitchen
"I've waited about 5 years for this product with high anticipation and expectation. Finally after purchasing my new house and extending it do I have astec heating installed and i am delighted to say it has been well worth the wait. My open plan kitchen dinner is about 45m2 and 2.4 high and even on the bare minimum requirements of having it only plastered into the ceiling is the room permanently warm.  The heat itself is not like a radiator heat it's hard to describe but it's a feeling of permanent comfort. I have slate tiles on the floor and the difference between the room and the hall way is all I can describe as dramatic when bare footed.  The cushions on the sofa feel warm and when you tilt your head back and close your eyes it's like laying on a sun lounger looking at the sun and feeling it's warmth. I couldn't recommend it enough. There aren't any downsides but only one would be the transformer does hum a bit but it's completely drowned out with day to day life until everything is silent which in our house isnt often and if you placed it with this in mind cant see it as an issue. The installation is easy and the after care and technical service are outstanding.  If I could do my whole house I would as a house without radiators potentially leaking, clanging pipes when the boiler fires up or fear of drilling or nailing a pressurised water pipes to me is a complete no brainer.
So to sum up – you won't be disappointed by this product.
Danny Newton | Warrington
Motor Homes
"We are using ASTECtherm heating systems in our motorhomes for some years now, it is the most efficient and cleanest way to heat.  We have sold more than 15,000 Motorhomes in the UK and Ireland the last 5 years."
Mr. B. Kibler (CEO) | HYMER Motorhomes | www.hymer.com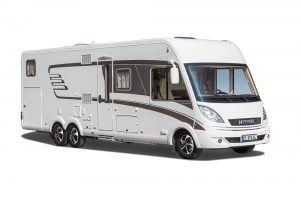 Commercial Buildings
We are the leading service company for airports worldwide.  We use Astec Infrared Heating Systems in some airports. Heathrow, Munich, etc. because of the low maintenance and the efficiency of the heating system.
Mrs. S. Kleiner | Swissport | www.swissport.com