Eco - Smart - Radiant - Clean Heating
Heating for your home. Generating comfortable heat quickly and efficiently for your home using the very latest in smart controls.
Entire Home Space Heating from ASTEC
therm

. An infrared energy efficient solution to replace traditional heating
ASTECtherm is a revolutionary Infrared Radiant Heating System which runs off a low voltage electrical current and is therefore very economical to run.  Once installed, our systems are fully concealed within the fabric of the building allowing for greater wall space and clean lines. ASTECtherm heating film can be plastered into the ceiling of your property – depending on your heating requirements. Simply send us the details of your project to hello@astectherm.com and we will provide a no obligation quotation and heating plan.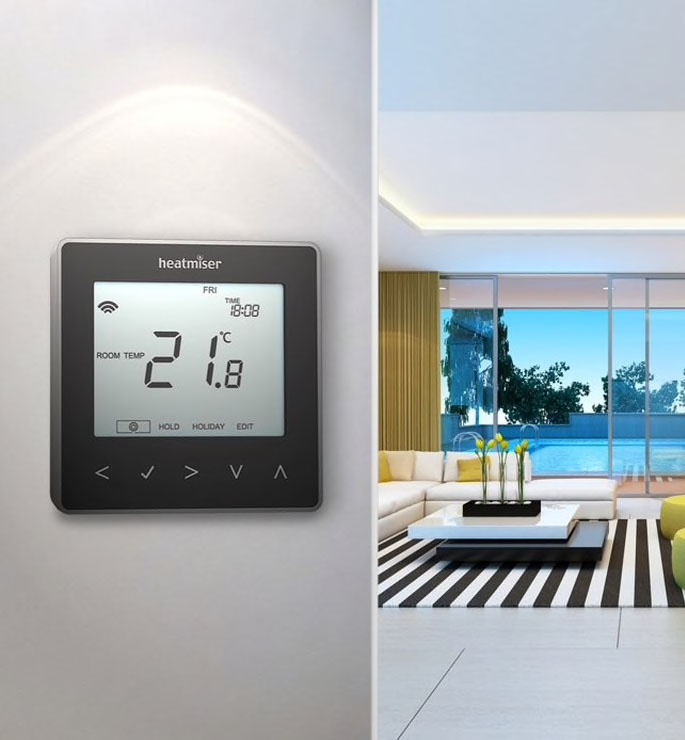 Good for people and the environment
What are the benefits of choosing an ASTECtherm Radiant Heating System over a conventional heating system? Most heating systems in homes throughout the UK function by warming the air in the room which then circulates to keep us warm. However, this conventional style of heating system is inefficient and wastes a great deal of energy in the heating processes. The heated air escapes through doors, windows and any other gaps in the structure of the building. ASTECtherm works by heating the mass of the room including all solid objects which in turn heat the air, so when a door is opened the heat loss is reduced consid
erably.

How does infrared heat your building? 
Infrared heating works by emitting infrared radiation, which is a form of electromagnetic radiation that travels through the air and heats up objects that it comes into contact with. This is different from traditional heating methods like forced air or convection heating, which rely on convection to warm up the air in a room.
Infrared heaters use a heating element to generate the infrared radiation. When the heating system is turned on, it starts to emit infrared radiation, which is then absorbed by objects in the room, such as furniture, walls, and floors up to 3.5m from the heating surface..
The objects in the room then start to radiate heat back into the air, which warms up the entire room. This process is similar to how the sun heats up the earth. The sun emits infrared radiation, which is absorbed by the earth and then radiated back into the air as heat.
Because infrared heaters directly heat up objects in the room, rather than just the air, they can be more efficient than traditional heating methods. They also don't create any drafts or stir up dust, which can be beneficial for people with allergies or respiratory issues.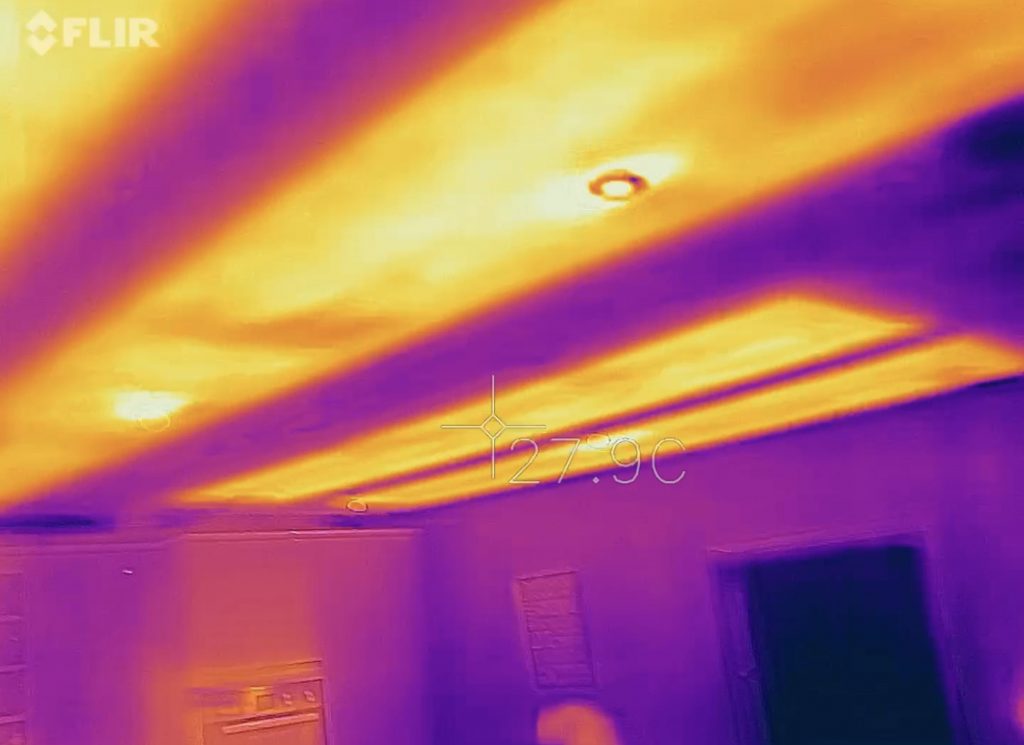 Grand Designs Magazine Innovation Award 2019
ASTECtherm was awarded the Grand Designs Innovation Award for 2019 at the Grand Designs show at London Excel. Galvin Broughton Founder/Managing Director) said 'We are very proud to of received this award, the Grand Designs team loved ASTECtherm and the benefits it brings to home owners in saving money on their energy bills and prolonging the life of their building by reducing moisture and mildew".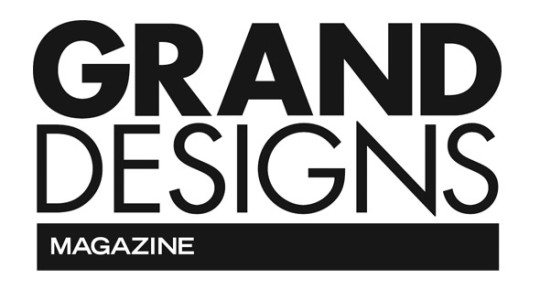 Smart Controls 
ASTECtherm can be controlled using the very latest in smart controls via an APP on your phone or by Home devices (Amazon Alexa, Google Assistant, Apple Homekit and IFTTT). Please contact us for more details.

It is always so nice to hear back from our lovely clients.
One to watch in 2021. Just had my bill in for first month on this fab heating system. Last bill on old heating was £178 😳, this month £68, that's a massive reduction. System will pay for itself in less than 2 years. 👍
Wow can't thank Galvin enough, only took a few hours to install my new heating system for the office, very professional, tidy and helpful with all my enquiries. This new heating system is saving me £2 a day (£522.00 per year) compared to my old oil filled radiator. Top recommendation ASTECtherm, top job thanks.
We have had these heat mats plastered into the ceiling in our extension . They are an amazing invention …no more bulky radiators . The heat they can kick out is awesome …you can control it with a thermostat and the warm up time is very quick. Our aim is to replace the whole house with it as we redo each room .
Just switched on and it works so well. Plastered into the ceiling so saves lots of space in our campsite toilet and shower block. Very good product, would recommend and use again. Galvin has been very helpful all the way through the process
Step by Step Installation.
Below shows how easy it is to install ASTECtherm into a range of buildings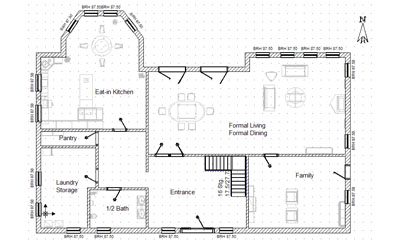 1. Free Quotation & Mat layout plan
Email your plans or measurements and we will provide you with a bespoke quote tailored to your building within 2 working days.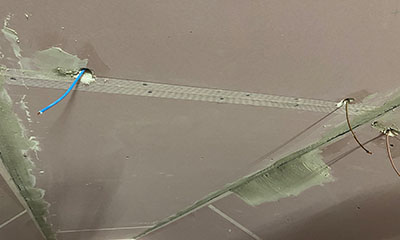 2. Your Electricians First Fix
ASTECtherm supply the eco infrared heating system for your installer with easy to follow detailed instructions.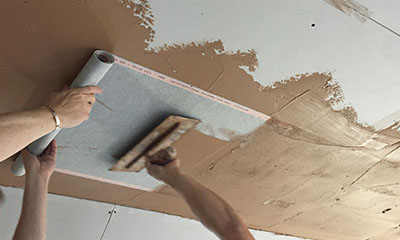 Apply a bed of plaster then install the mat by pushing it into the plaster. This process is repeated across the room(s) up to 60% of the surface area.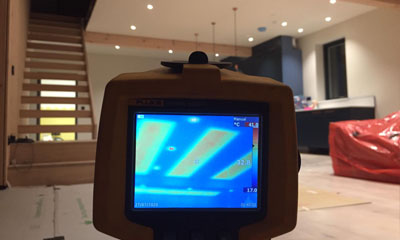 4. Heating Installed - Time to test
Your electrician will then to test each mat before power is applied.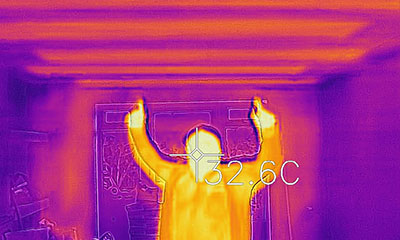 Switch on your heating and embrace the healthy warmth from your ASTECtherm infrared home heating solution.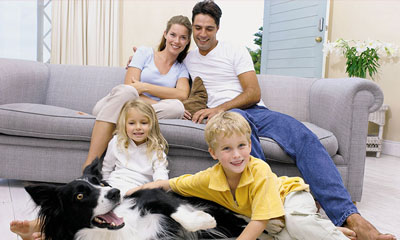 We have installed ASTECtherm into a range of buildings. Please click to to see our customer testimonials.