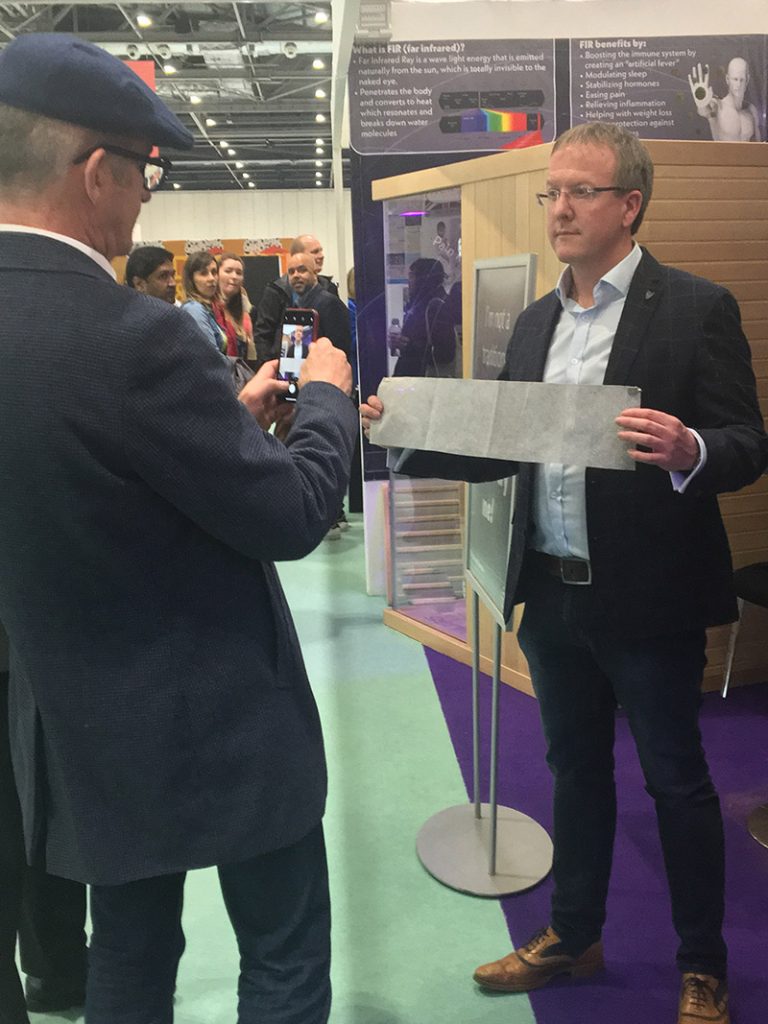 Grand Designs Award for Innovation 2019
ASTECtherm was always going to be given awards at some point due to the innovative/eco way it warms buildings. Galvin (our Managing Director) was invited down by the Grand Designs Magazine Director to be presented with the award for Innovation. 
When Galvin arrived in London at the Excel he was met by the Grand Designs Magazine team who told him that Kevin Mcloud would like to discuss this remarkable heating fleece with him. Kevin asked about all the ways ASTECtherm could be utilised to help with heating homes in the future. To say Kevin was blown away was an understatement – Kevin asked to keep the sample Galvin had and mentioned he would discuss it when he was at a huge convention in Europe. 
Galvin was then taken and presented with the award for innovation which has brought ASTECtherm lots of attention from builders and individuals who are impressed by such credentials for the heating.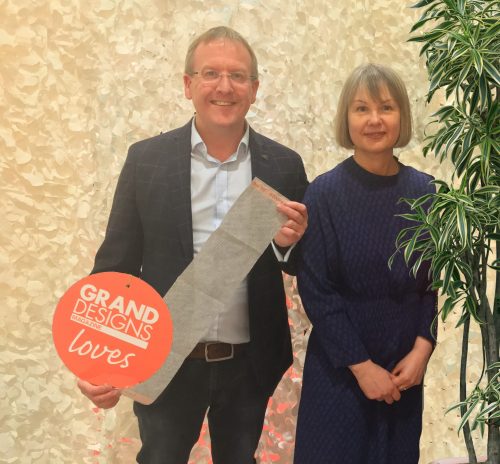 ASTECtherm has been leading the way in the future of Infrared Heating Technology since 2013 reducing carbon emissions and saving our customers money. You could be a part of this innovative solution